Chosen by our expert booksellers, these are some of the books we currently can't stop talking about.
Shop NOOK Recommends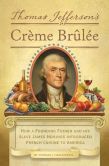 Thomas Jefferson's Creme Brulee
NOOK Book (eBook)
To say Natalie MacLean loves wine might be an understatement. Join the woman who has been named the World's Best Drink Writer and won multiple James Beard Awards in this engaging guide to the world of wine, full of personal stories that will please the palates of both novices and wine lovers.
Be sure to visit the NOOK Daily Find tomorrow for another great book at a great price.
New from Bestselling Author Candace Bushnell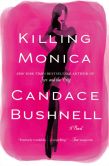 NOOK Book (eBook)
The acclaimed author of Sex and the City & Lipstick Jungle returns with the perfect beach read--an addictive story about fame, love, and foolishness.
More Candace Bushnell...

NOOK Book (eBook)

NOOK Book (eBook)
NOOK Book (eBook)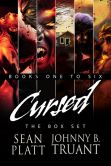 Cursed Shapeshifter Mega Bundle (Books 1-6)
What if you couldn't control the monster inside you? This NOOK Book bundle contains the first six books in the Cursed horror series. On the run for over a century, cursed with the blood of a shapeshifter, Ricardo Cuaron has spent his life fleeing the curse within him. He craves a quiet life, but how can that ever happen when horror lurks inside him?